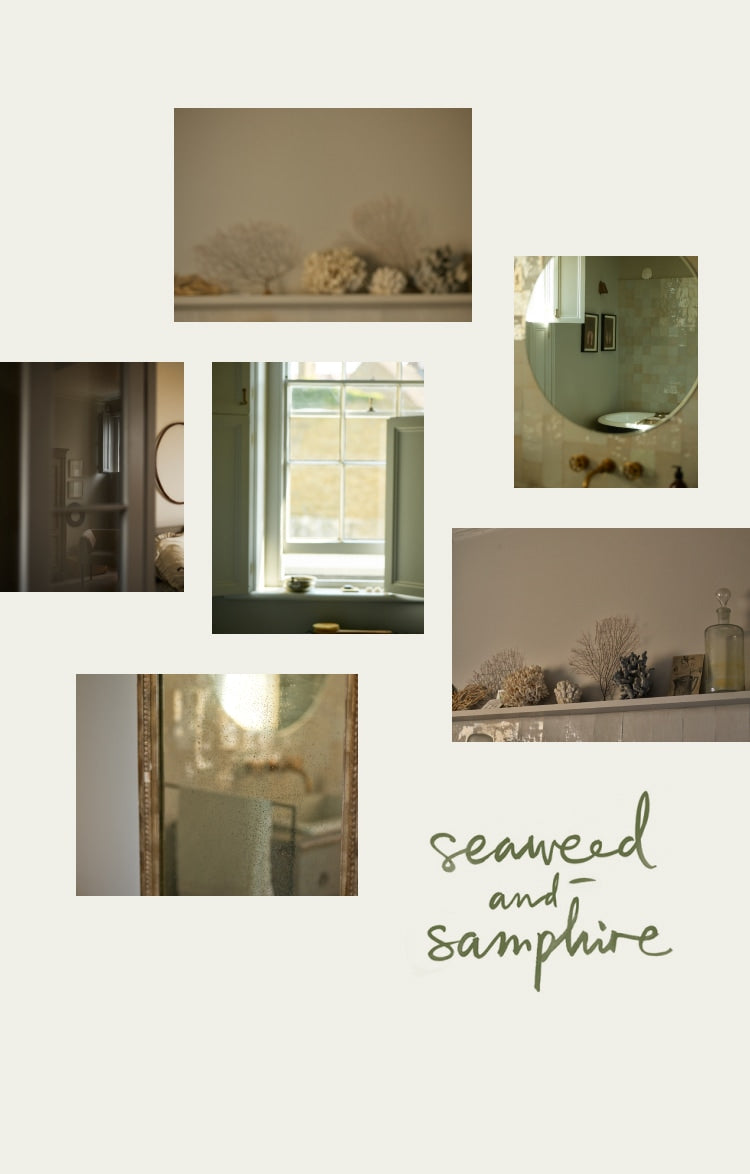 Seaweed & Samphire
Our breakthrough fragrance, Seaweed & Samphire was born of our love for the expansive skies and generous shoreline of the Norfolk coast.
Shop the Scent
It has been blended to capture carefree summer days immersed in this unmistakably British landscape: roaming the dunes, splashing in the shallows and collecting samphire. ​
Zesty citrus and cooling spearmint notes mingle with a distinctive sea-breeze scent anchored on a base of amber, moss and woods. A fresh and invigorating fragrance.​
Shop the Scent
Seaweed & Samphire