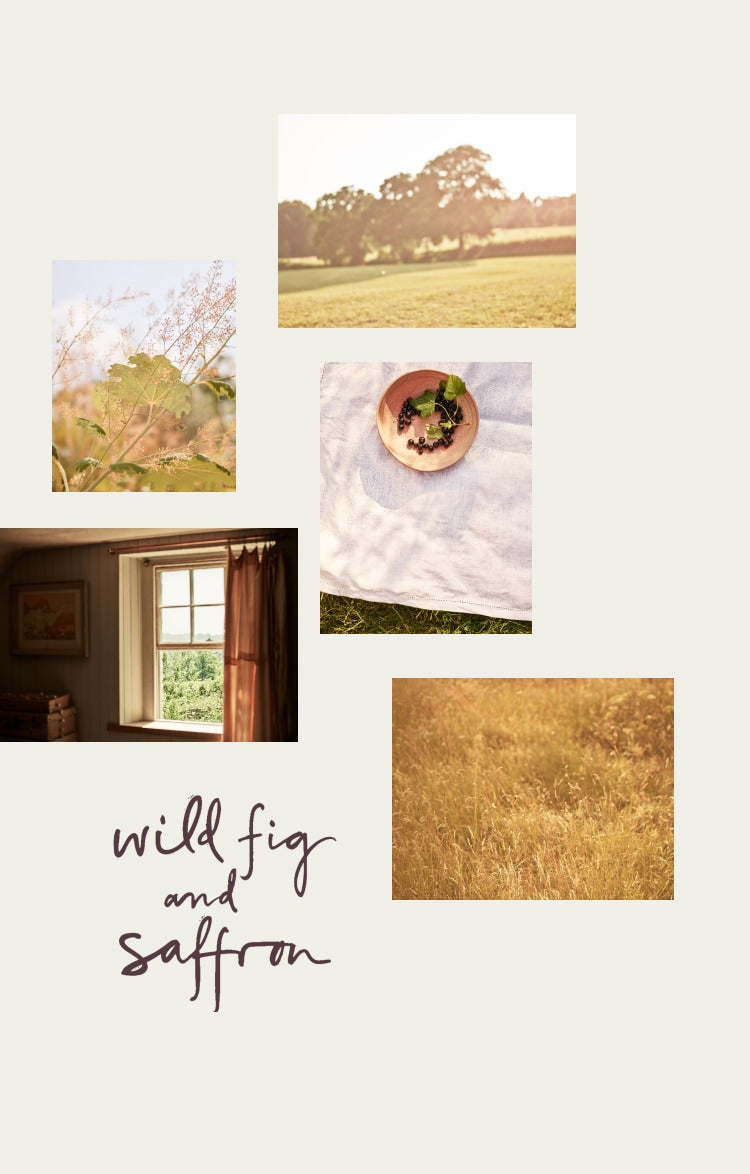 Wild Fig & Saffron
This enveloping fragrance evokes the slow and soothing mood of a late summer afternoon – passing through a ripe, golden landscape to sit under the shade of a mature fig tree on a terrace of sun-baked bricks.
Shop the Scent
Honeyed treats, ripe fruits and the accompanying buzz of insects are all evoked in this soft and sensual scent.​
This soft, sweet and exotic fragrance starts with a breath of leafy green, sharp blackcurrants and milky-sweet fig. At the scent's core, dried fruits and earthy saffron are underpinned by soft amber, heady patchouli and warm vanilla.​
Shop the Scent
Wild Fig & Saffron